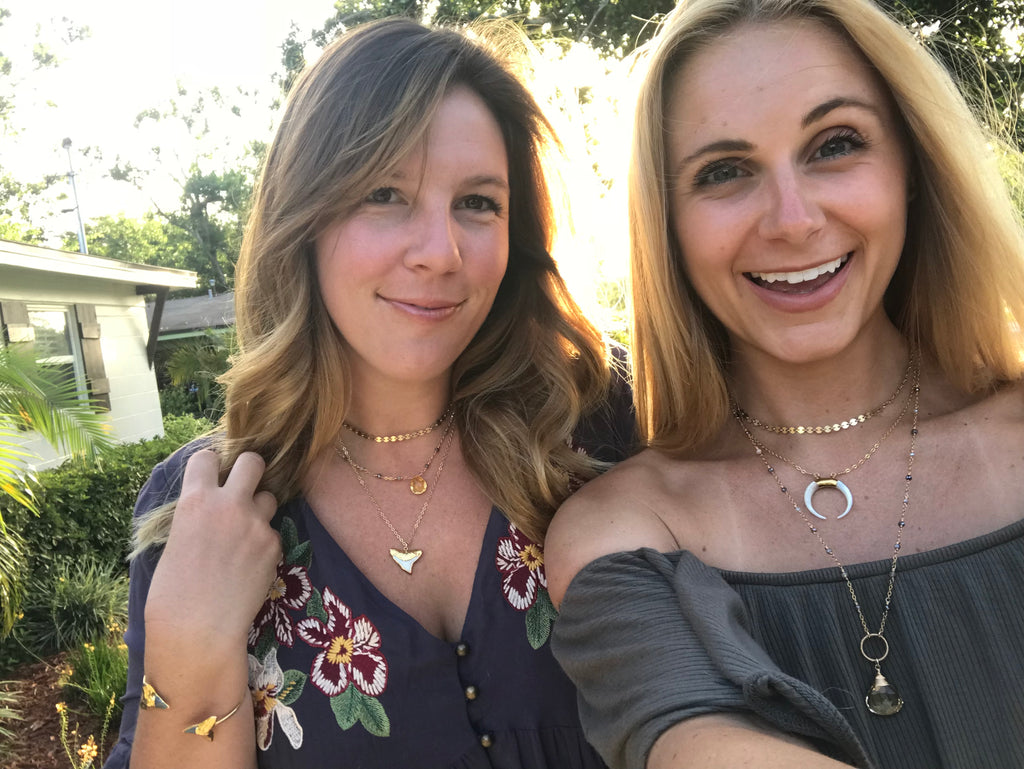 We've been really feeling the love lately from our local community and couldn't be more excited to share the news about our latest trunk show. Last week Elizabeth Sarah Collections had the pleasure of being invited to the Sawgrass Country Club in Ponte Vedra Beach and not only had a blast but met some amazing people, too.
We were invited by the beautiful Tarun, who thought we would be a great fit in their Friday pop-ups at the fitness center, where local vendors set up weekly and greet the members with shopping and mingling. Excited to be featured at a new location and to meet potential new customers, we thought this would be a perfect opportunity to grow our brand and spread the word about our one-of-a-kind handmade jewelry line. 
The fitness center itself is a beautiful structure not far form the beach, located in the Sawgrass Country Club, where members come to workout in the gym, pool and tennis courts. We were met with such a warm welcome and were humbled by gracious compliments from not only the staff but also regulars at the center. The event was a success, and its great to say that it never really felt like work when we love what we do, and that's meeting new faces and sharing our inspirations, designs and love for our craft. 
We would like to personally thank the staff and members at the center for hosting us and we look forward to another opportunity to share our creations with new friendly faces! 
Would you like to host a trunk show with Elizabeth Sarah Collections? Contact us via email, live chat, instagram or facebook!
Where would you like to see the team next?