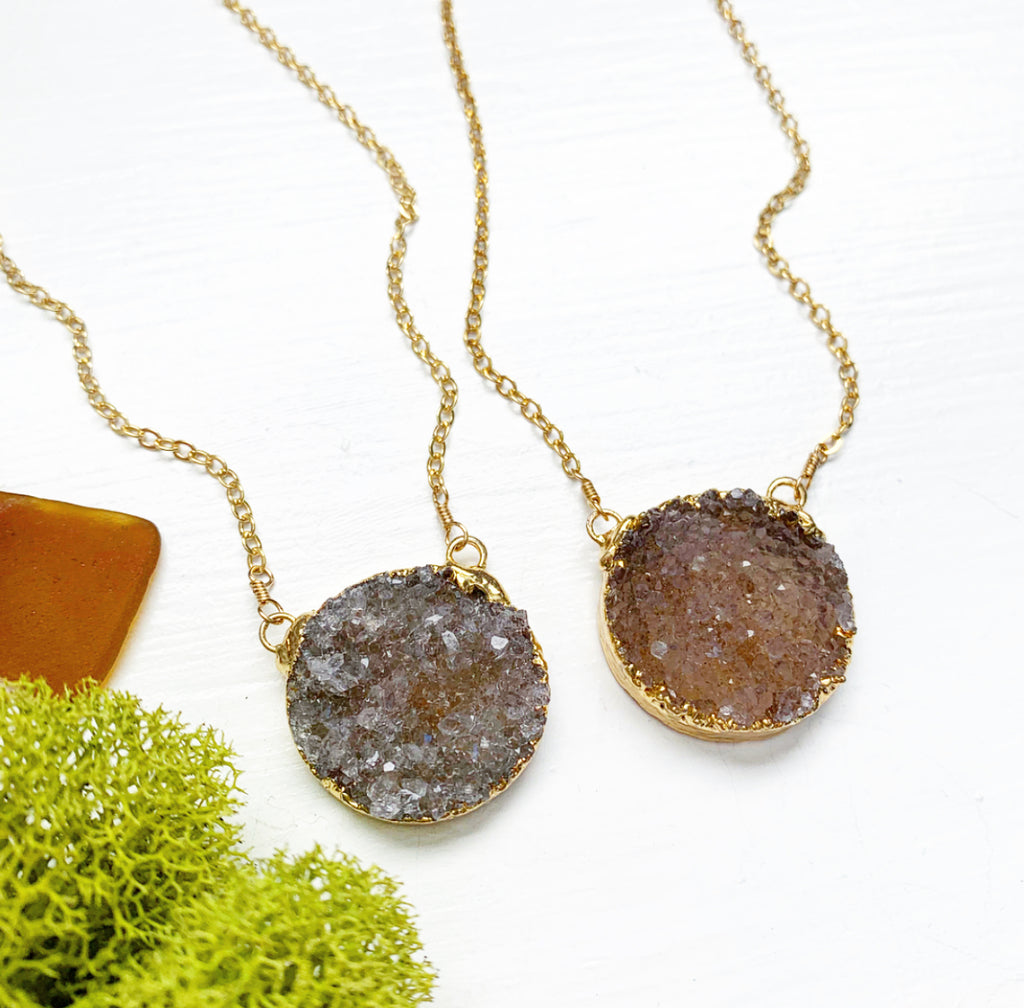 Druzy is the glittering effect of tiny crystals over top a colorful mineral. The color and flash make it beautiful and eye catching. Druzy Quartz gems grow slowly over millions of years and are found at the very last layer of growth.
Elizabeth's inspiration for her signature druzy jewelry stems from a childhood of watching the most beautiful sunsets on the lake she grew up on, basking in the magical Golden Hour. It's that time of day when the earth just twinkles and there is a shimmering light upon all things.
A huge inspiration in Elizabeth's collection is color and watching how Mother Nature can really shine. As soon as she started working with druzy quartz, that shimmer brought her back to a friendly, familiar time in life. 
With its clusters of tiny crystals, druzy possesses a reflective surface reminiscent of sugar or snow. Each druzy gemstone displays a series of colors, depending on the reflection of light, which results in a unique and exquisite effect.
Druzy is derived from the word "druse," which refers to a rock surface covered with tiny crystals, such as are found inside geodes. Most druzy stone deposits are found in Thailand, China, India and Brazil.
Well-known as the "Gemstone of Heaven," druzy assists one's body and mind to get the highest wisdom. It's believed that the gemstone helps people reduce their anxiety levels and overall reinforces the body's therapeutic properties and spirit. 
What do you love most about dreamy Druzy?