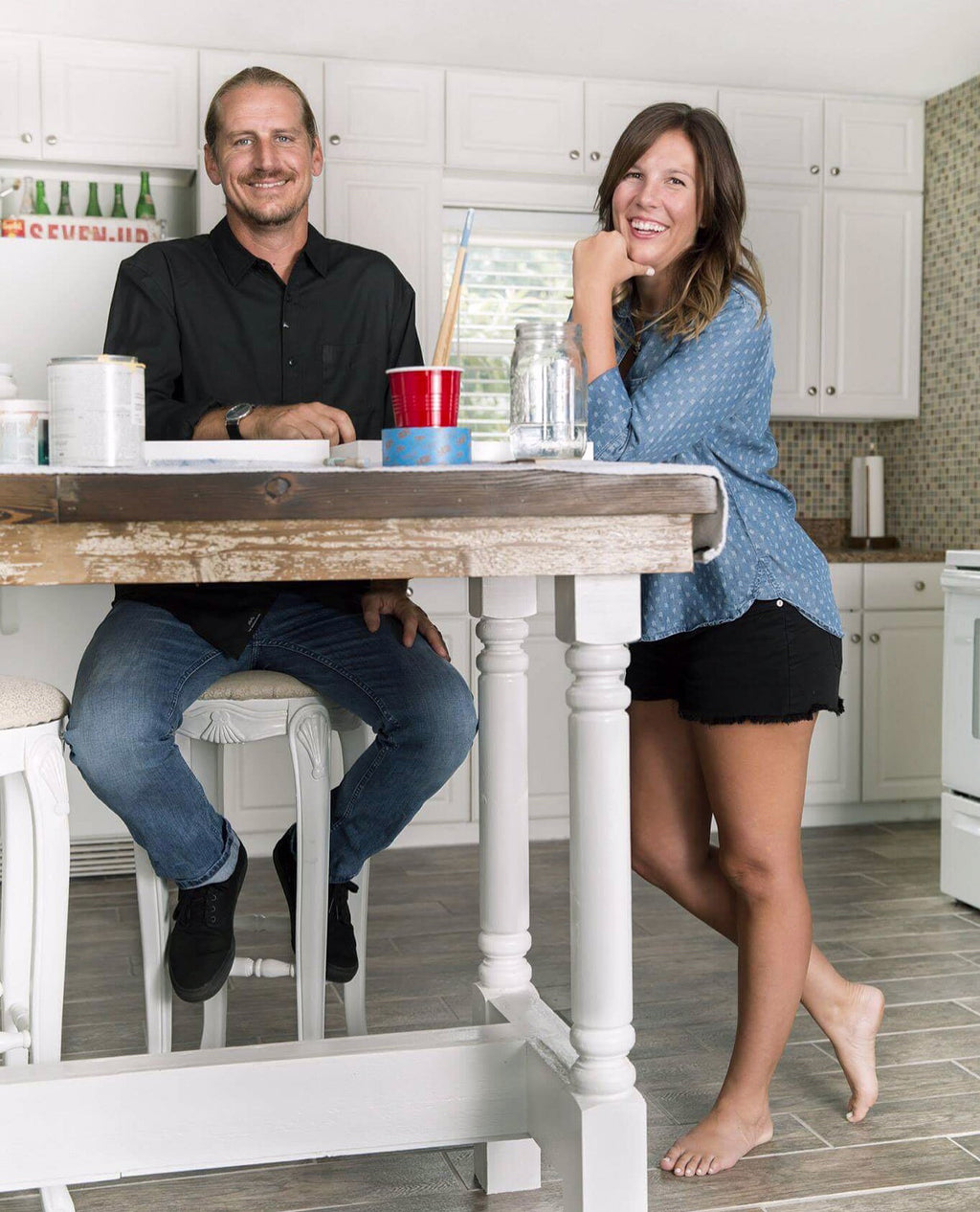 Elizabeth Sarah Collections isn't your typical business. We're basically a semi-dysfunctional work family and we're completely fine with that.  We like to play hard and work harder. The Elizabeth Sarah Collections studio is run out of Elizabeth and Philip's home in Atlantic Beach, Florida. Philip also paints from home, and his collaboration partner, Mo, is usually at the house painting as well. 
The typical day in the ESC office starts with Elizabeth and Ally discussing the day's plan. The amount of production that needs to be done, orders to fulfill, and inventory of material is a daily discussion between Ally and Elizabeth.
Aside from the basics of running a jewelry line, a day in the office can range anywhere from hand-stamping boxes and bags, to meeting with clients and wholesale retailers, to jewelry production, photography and planning future trips and pop-up shops. You can also find us constantly running to and from the post office to ship out orders. Since we create one of a kind and limited edition, small batch jewelry, we take pride in updating our website and social media accounts every few hours, or as often as new pieces are created. Eventually we get around to the boring work we tend to put off, like filing paperwork, doing taxes and inventory, and organizing the office for clients. After all, we are still a business and want things to run seamlessly.
Needing a fresh perspective, Mo and Philip will sometimes ask Beth and Ally to come see a painting they are working on and critique it, and even schedule some pop-up shows, since lately ESC and The MP have been showing their work together. Every now and then the boys instead interrupt the girls by doing flips into the pool and goofing off after finishing a piece. Sometimes Elizabeth and Ally will take the rest of the day off and join the boys (we need to have fun, too!) Puggy Sue and Shelby Cat also interrupt us for scheduled treats and belly rubs (we don't mind that so much).
Even with the ups and downs of running a growing business, each and every day is a new adventure and the team at Elizabeth Sarah Collections wouldn't change a thing.